356
You've Done What To A Porsche 356?
Regular readers of Speedhunters will already be well aware of my gravitation towards classic Porsches. And when it comes down to it, the 356 is up there as a personal favourite.
Its form is a masterclass in automotive design, and the 356's sleek lines paved the way for its successor, the Porsche 911; arguably the most instantly recognisable silhouette in automotive history.
In my opinion there's little you can do to improve on a factory 356, so when I heard that there was a 356 Speedster on air suspension in the lobby at last weekend's Ultimate Dubs show in Telford, I made my way over to where I was told I could find it and prepared myself to tut and shake my head in disapproval and disbelief.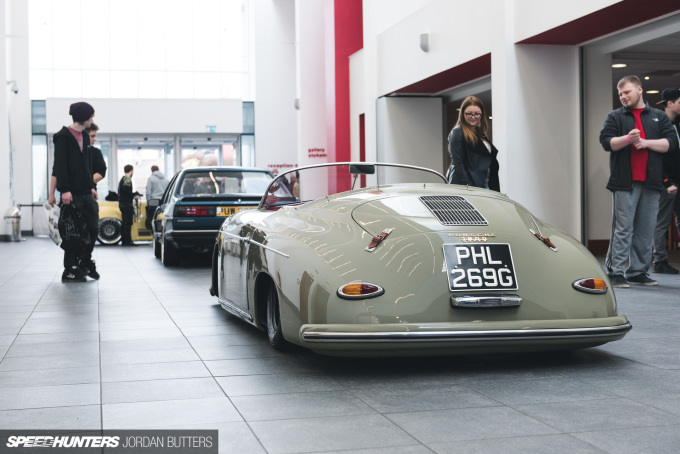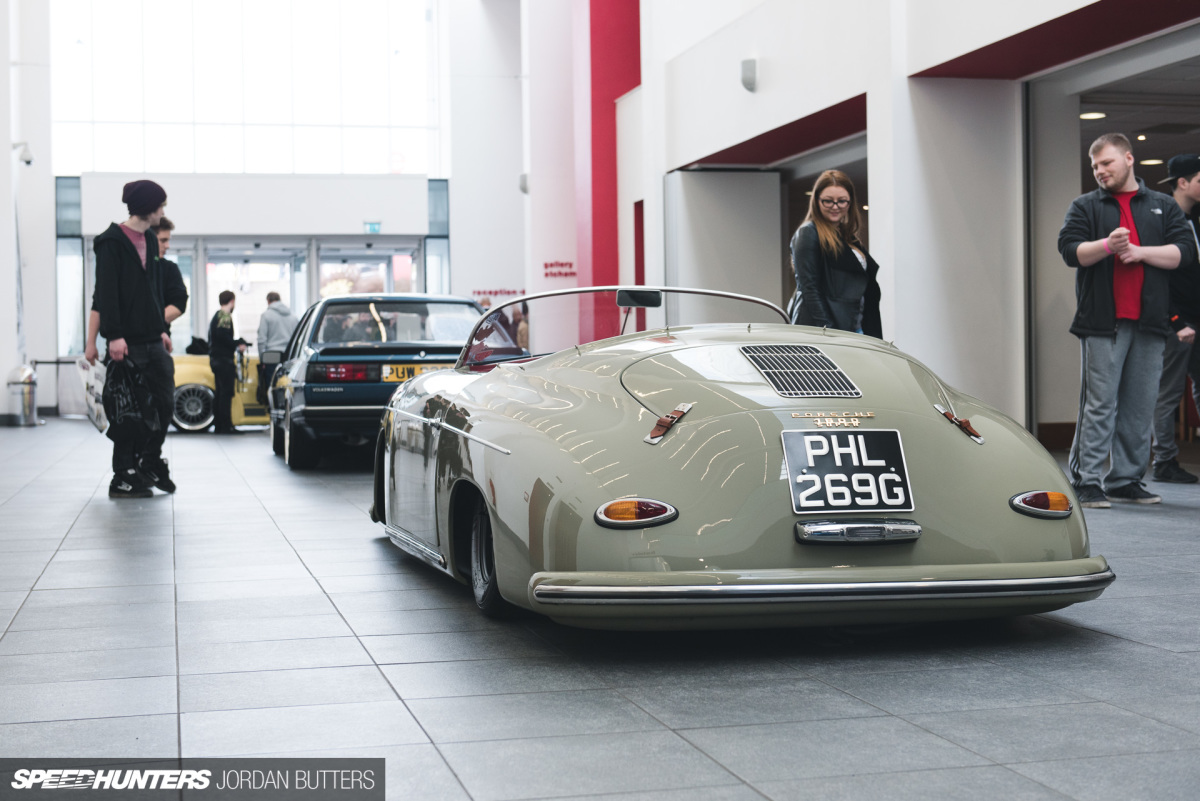 But upon laying eyes on James Munro's creation I was actually pleasantly surprised.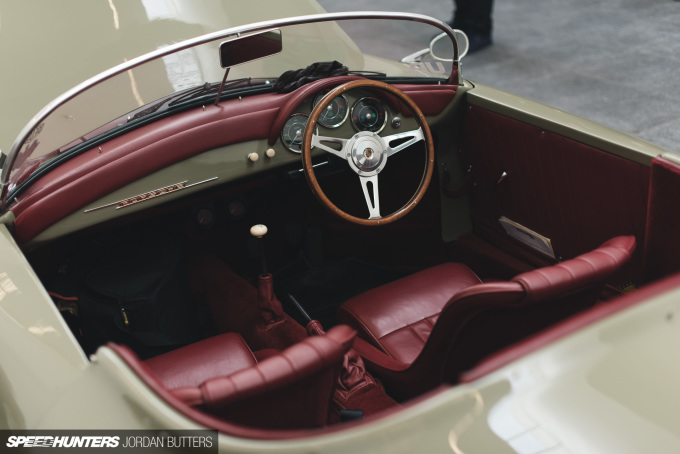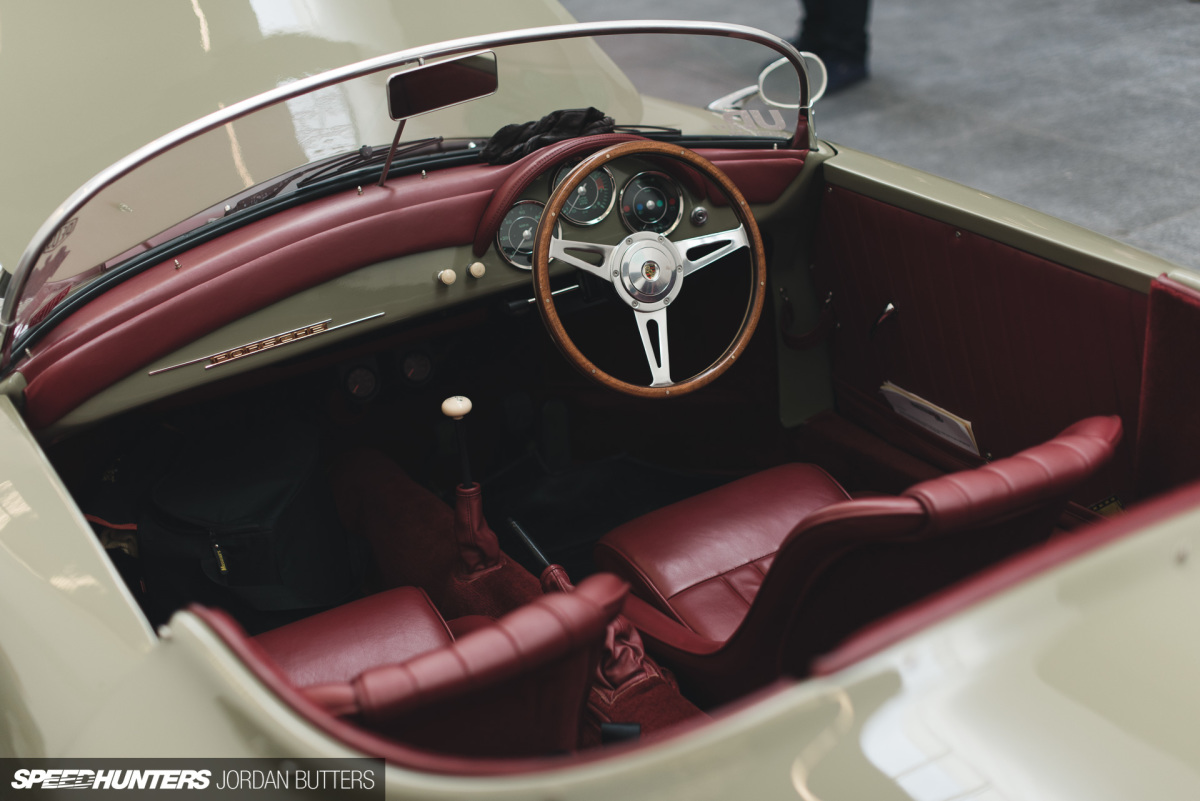 The grey and red colour combination, gold details, subterranean ride height and exterior touches grabbed my attention first, while upon closer inspection the level of workmanship instantly converted me.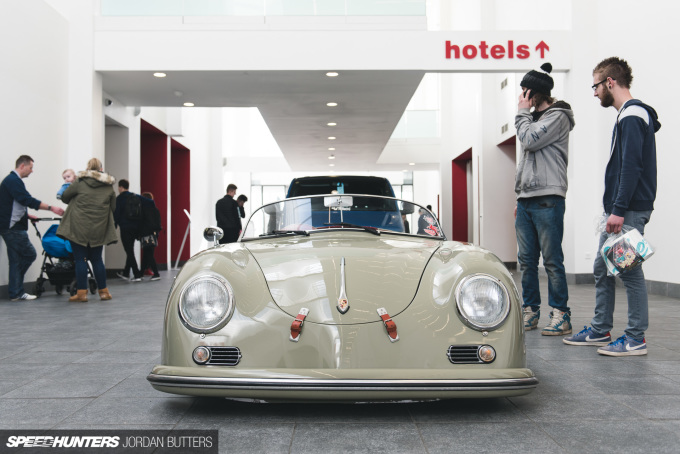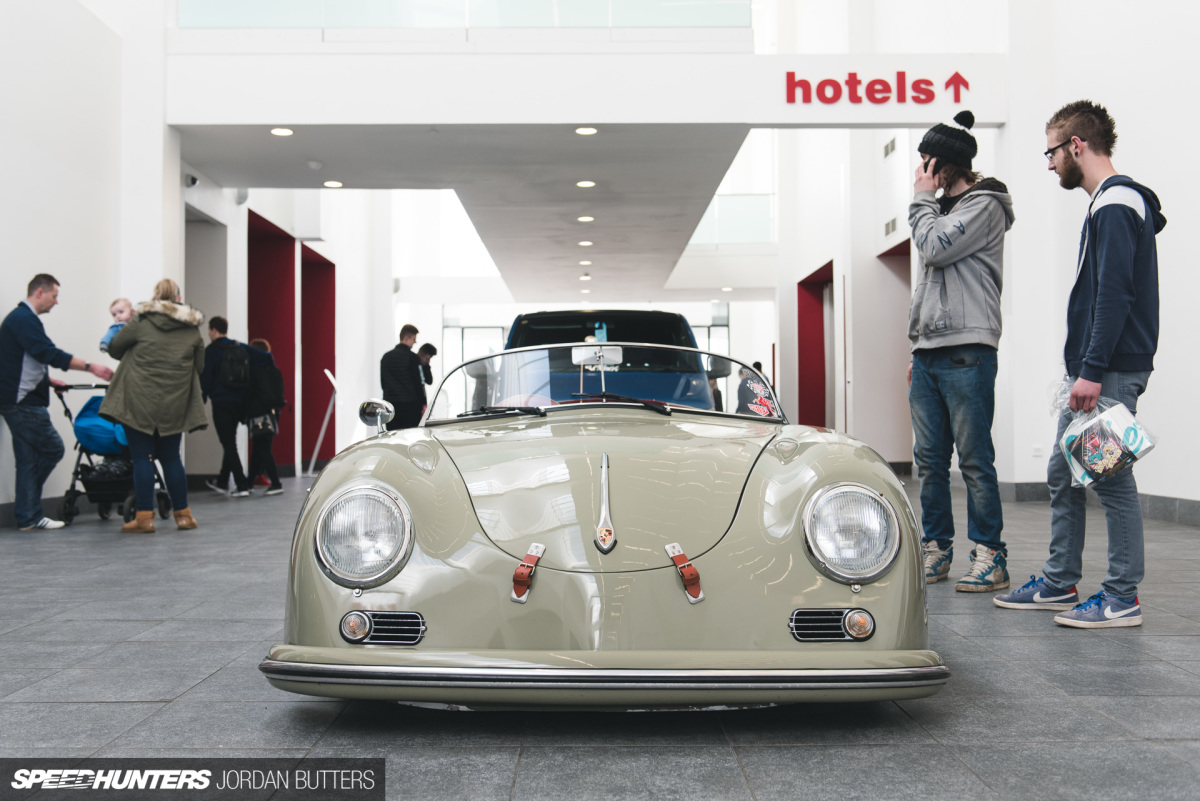 Sitting pretty much on the tiled floor, the Speedster's low-slung body was towered over by onlookers. In stock form the 356 is already a small car by today's standards, but with all height taken out of the suspension (and then some) it looks diminutive.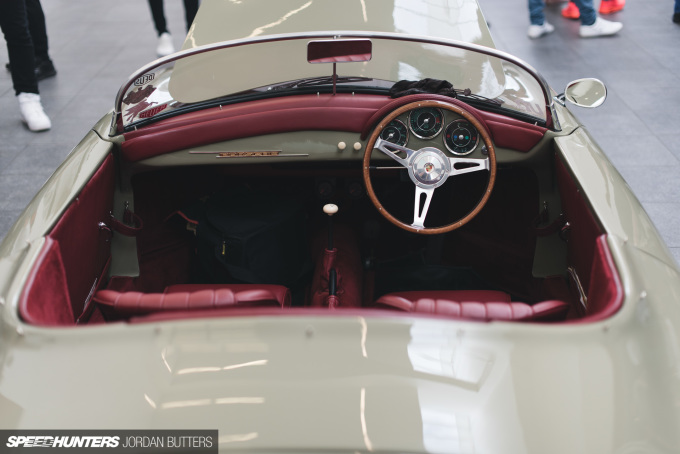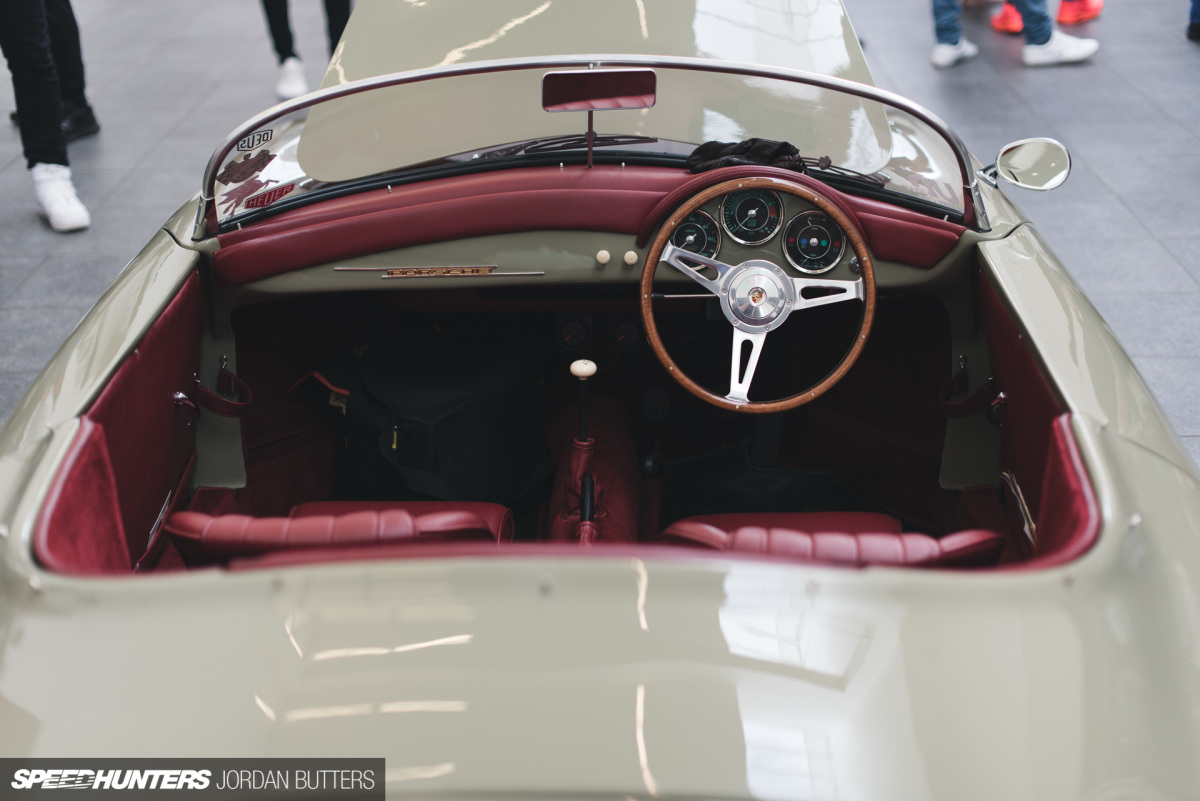 Aside the aesthetics and build quality fact, I was also won over when I found out that James' build isn't based on an original factory 356, but rather a completely custom chassis, built by Speedster Clinic. With prices in the UK now often exceeding a £250,000 for a genuine 356 you'd have to be a special kind of crazy to cut one up and scrape it along the floor.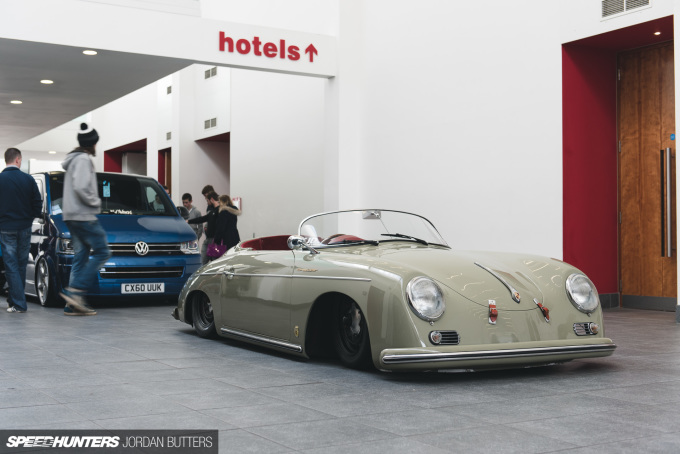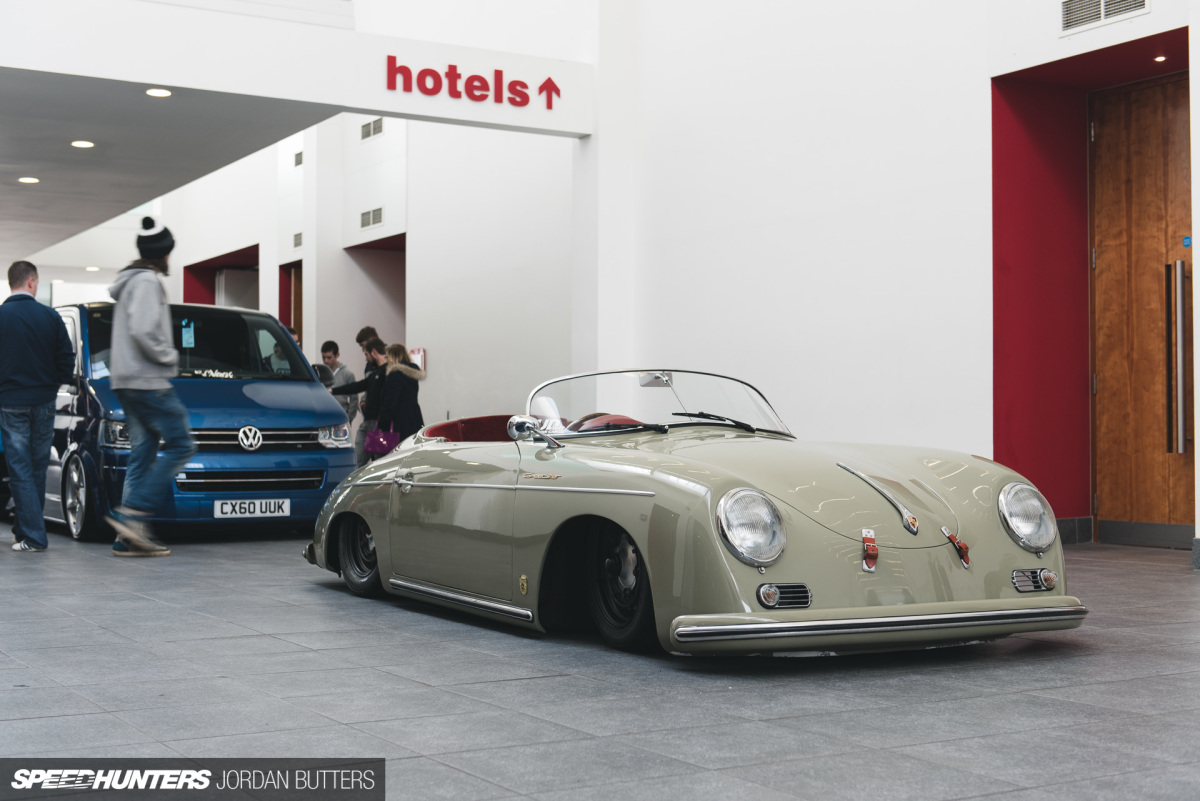 Built over the course of three years, utilising the custom frame along with donor parts from a VW Beetle, the Speedster's fibreglass shell comes from a one-piece mould, with the exception of the doors, hood and bonnet, for obvious reasons. Priority was getting the chassis on the floor, and seeing as there's not a huge demand for off-the-shelf suspension for the 356, the low-slung Speedster runs a custom air suspension setup. Custom bag mounts were fabricated by Speedster Clinic to mate the air setup to the independant rear suspension, offering James up to 12-inches of vertical travel, sufficient enough to maintain a driveable height and then lay the chassis on the floor at the press of a button.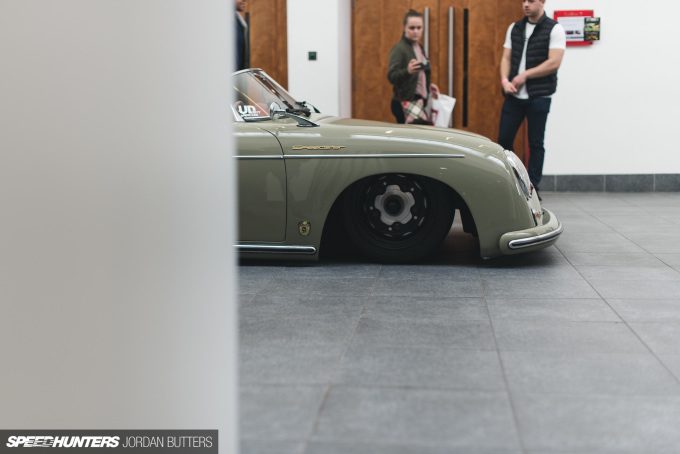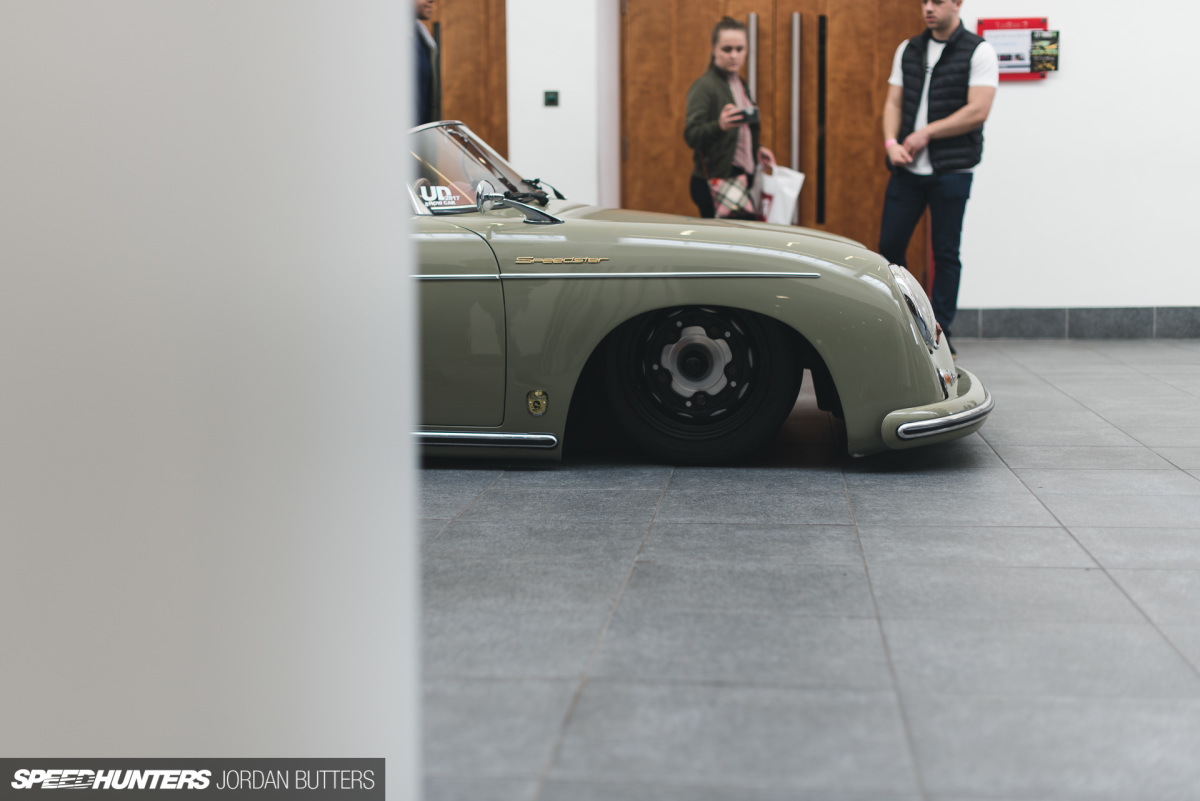 James specified Air Lift Performance bags, a Viair compressor and Bag Riders management, which were sourced from the US, while the front 3-inch narrowed beam and air shocks were also imported from Airkewld. The installation and plumbing was handled by independent Porsche specialists Zuffenhaus Porsche.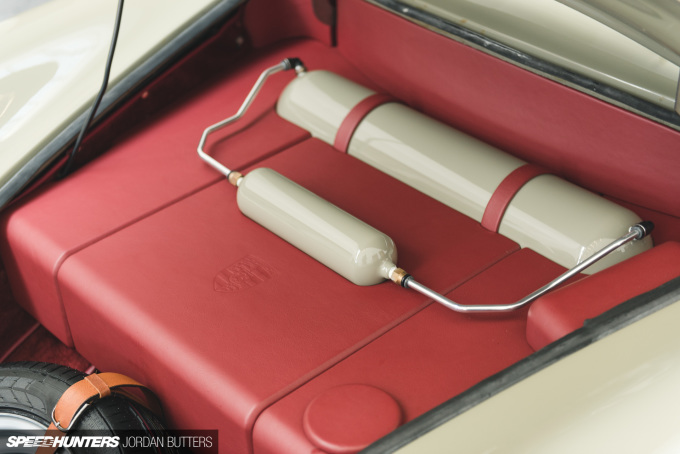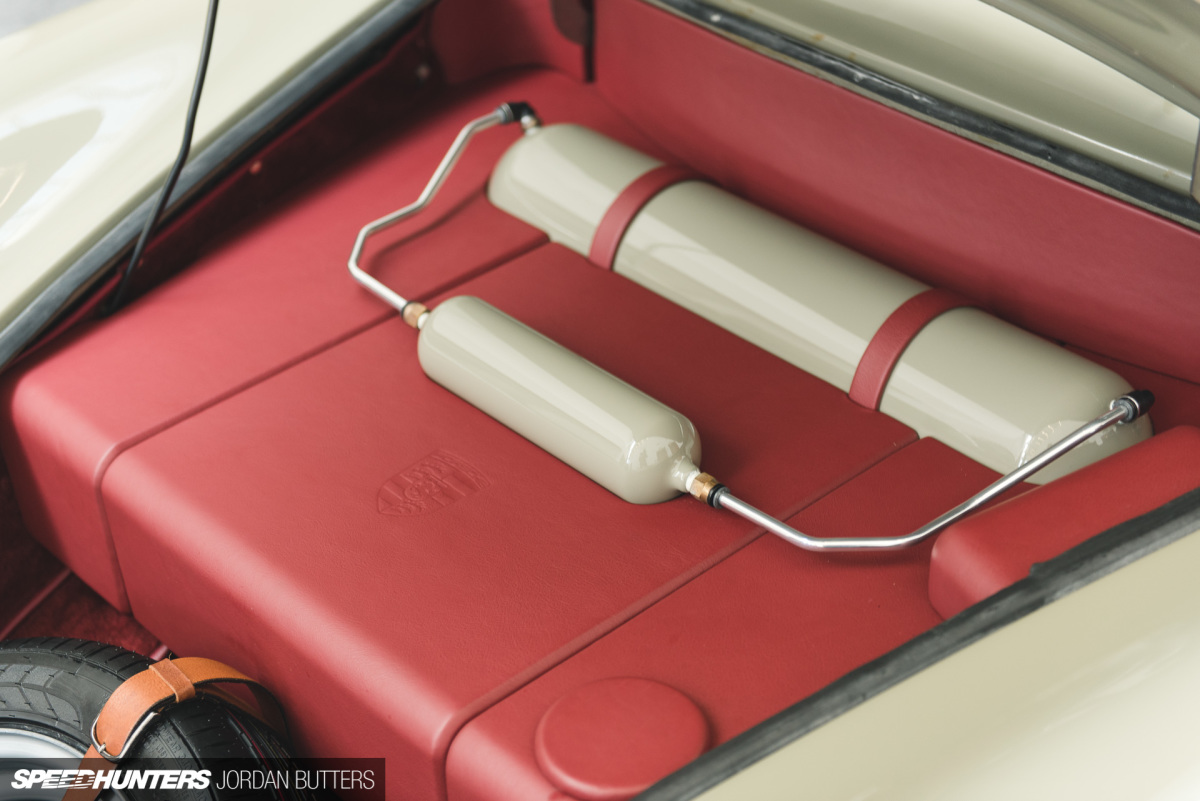 Plush Automotive were called upon to complete the neat install of the tanks under the hood, along with the full interior retrim in Italian red leather. The finish is immaculate.
The crimson interior contrasts perfectly with the Porsche's understated exterior colour; James kept it Porsche with the colour choice, opting for Stone Grey, an optional special colour offered on the 356 in 1957. The car was painted by Lemass Automotive in Buckinghamshire and received a fresh coat of paint just before Ultimate Dubs to ensure it looked its best.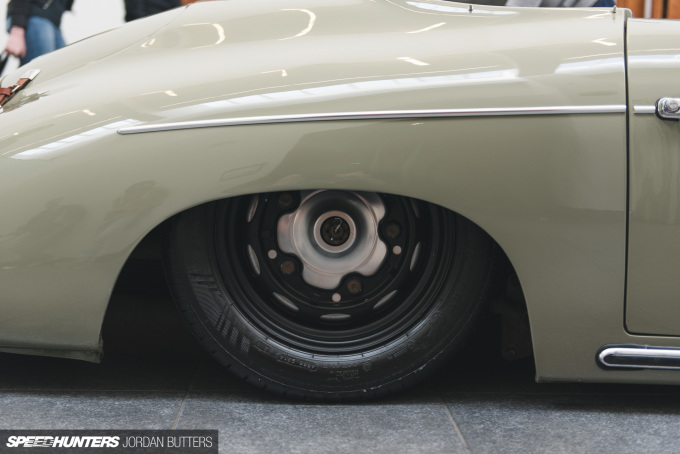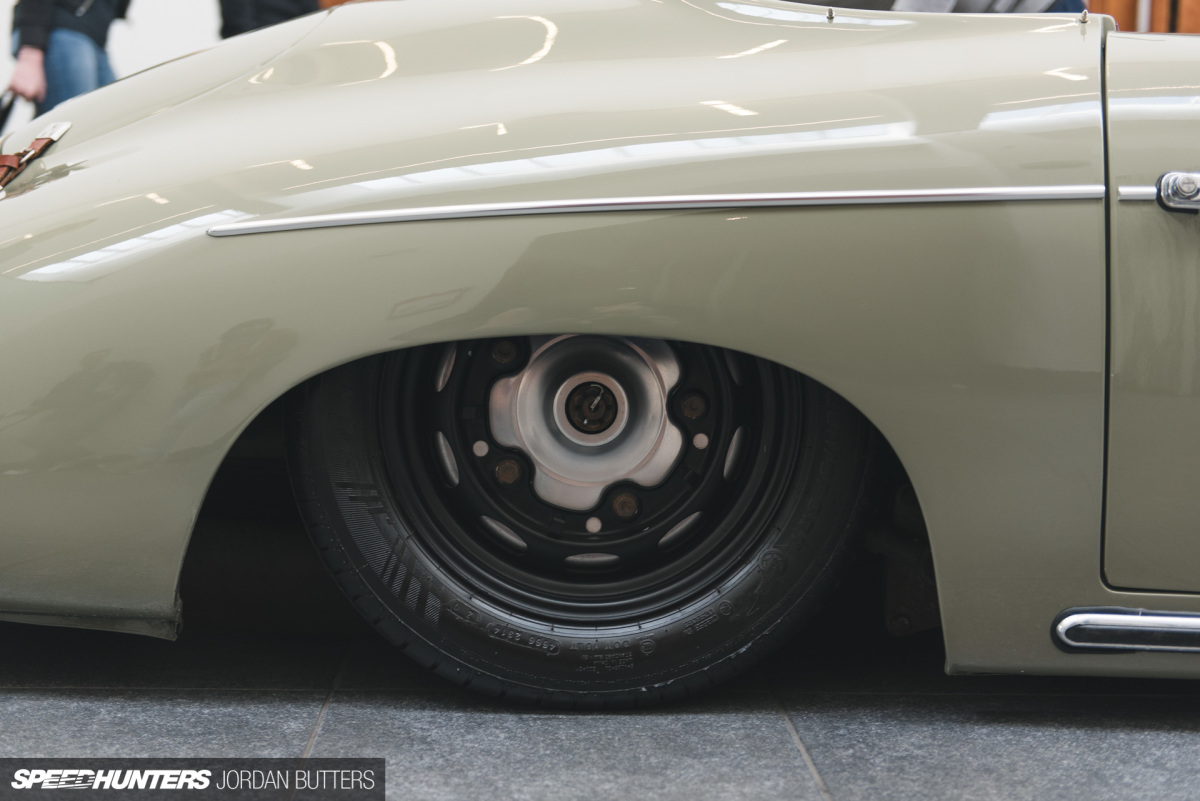 The Speedster's fenders all but conceal the sunken 15-inch diameter, 5.5-inch wide satin black Porsche 356 wheels. Things are kept modest under the bonnet too. As you'd expect, there's an air-cooled VW 1641 engine running twin carbs which is plenty to propel this Speedster along.
It might not have the most insane spec list and won't be the fastest thing on the road, but I think James has got things just right – he's built something that turns heads and is one of a kind. This is one cool little Porsche.
Jordan Butters
Instagram: jordanbutters
Facebook: Jordan Butters Photography
jordan@speedhunters.com