In a scene where body kits, bright paint schemes and high-powered engine transplants are almost the norm, seeing a simple OEM+ example of a popular base car is almost… different.
While all those things are great in their own respects, and Duke Ratanakarn appreciates them as much as the next S13 owner, he wasn't necessarily looking to modify his weekend cruiser to that extent. Simple and effective is more his taste, and with this build it's worked out well.
A Silvia K's aero front, chuki skirts, OEM visors and tinted glass have all been fitted, and they're complemented by Ganador aero mirrors, D-Max crystal tail lights, a GT-R-style grill and Vanquish lip.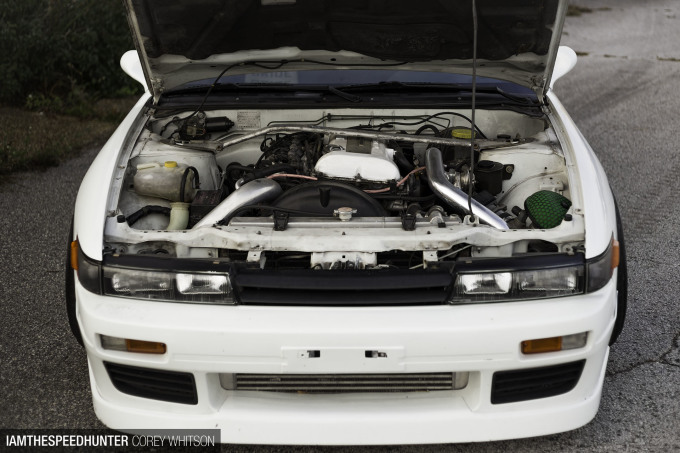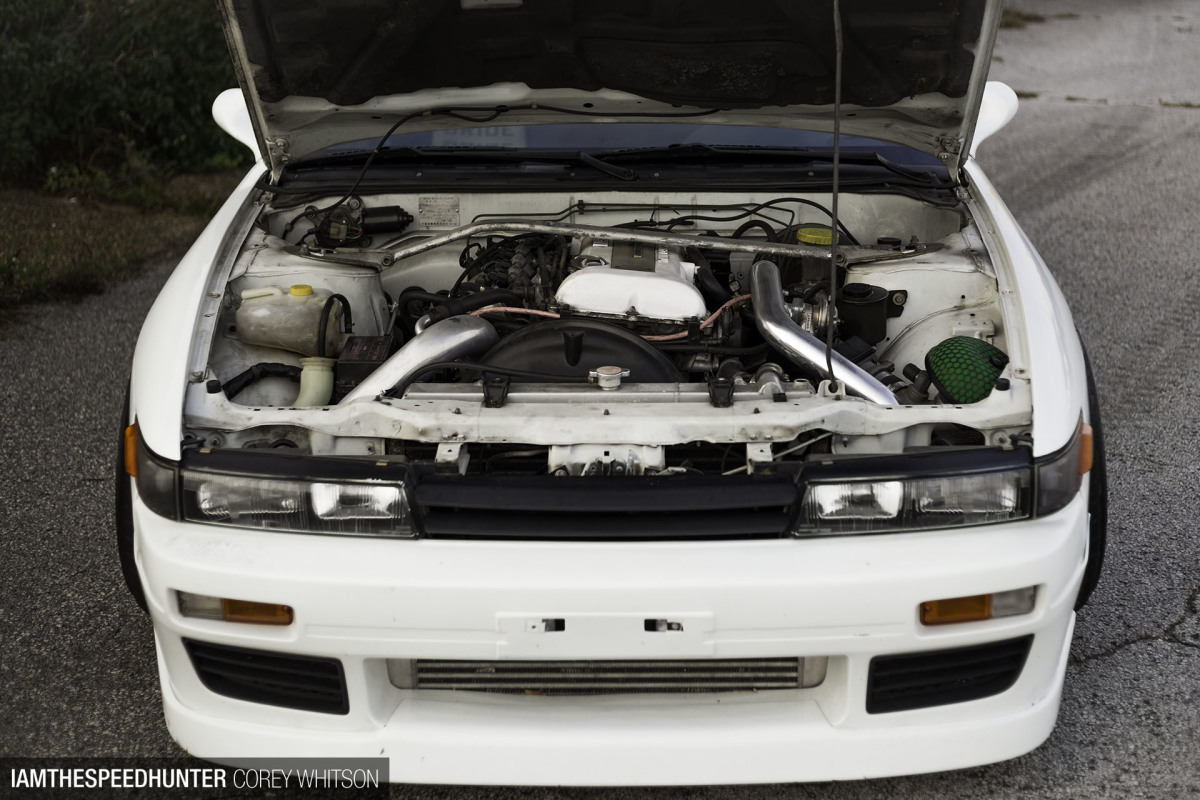 Owning and operating his own sushi restaurant seven days a week didn't yield Duke much free time as he was building this car, and that made an SR20DET swap the easy choice. Although completed more than six years ago when information wasn't as easily found as today, he and a friend had no issues transplanting the engine in his backyard. A T28 turbo, GReddy front-mount intercooler and HKS Super Power Flow air filter keep the 2.0-liter breathing right without sacrificing any reliability from the otherwise factory-spec engine.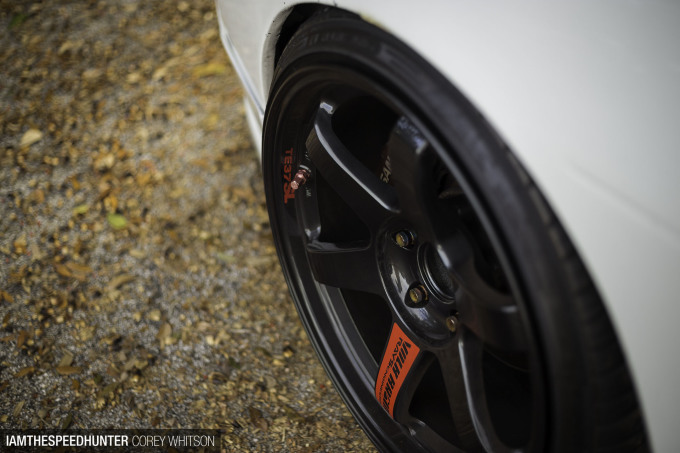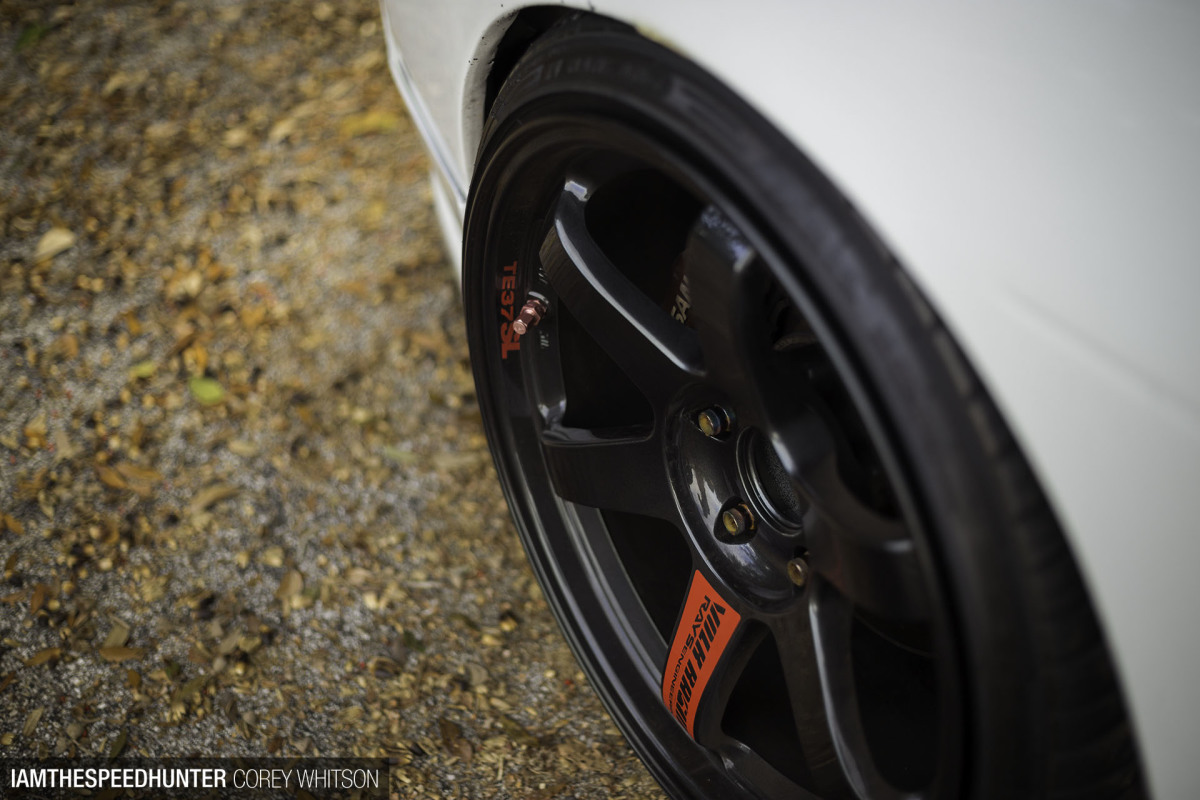 Although I originally saw it on AVS Model V wheels, and shortly after on Work CR Kai Kiwamis, the S13 now sits on RAYS Volk Racing TE37SLs, which are probably my favorite of the lot. They have a fairly aggressive fitment without taking away from the overall clean look of the car.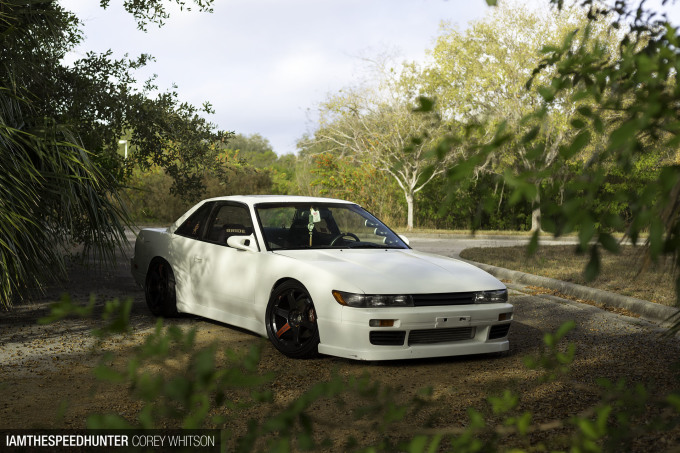 In shooting Duke's Nissan, we met up early on a Sunday morning and made our way to a few secluded spots. While conversing about the build, some of smaller things caught my eye, like the clearly aged Tein and Recaro stickers. Duke was happy to point out some of the details that are special to him, so we spent some time just walking around the car looking at them all.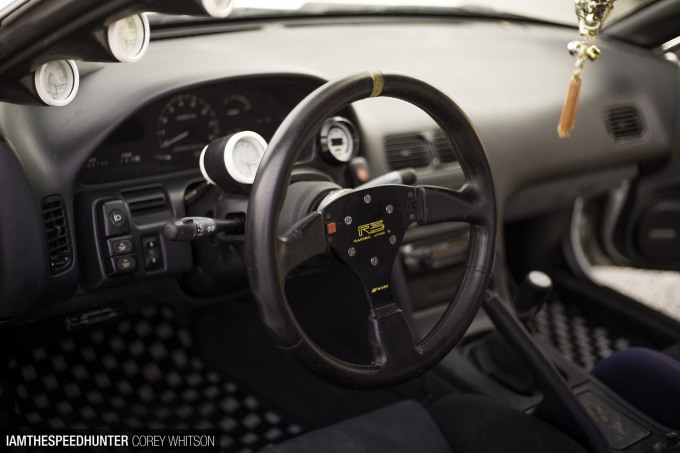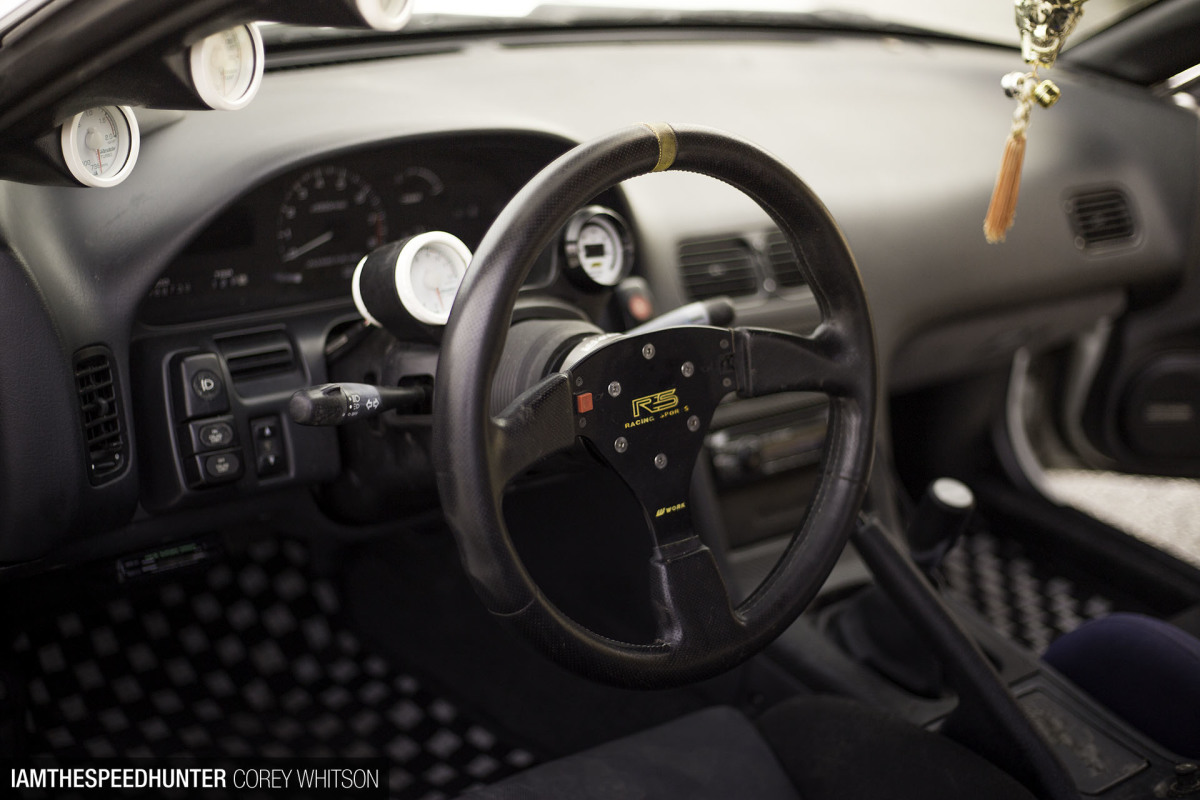 Worn in all the right places with small trinkets to add personality, the interior is almost nostalgic. White-faced GReddy gauges, a mixed choice of Recaro SR4 and Bride BRIX II seating, RS Work edition steering wheel and OEM digital climate control – everything is quality and period correct.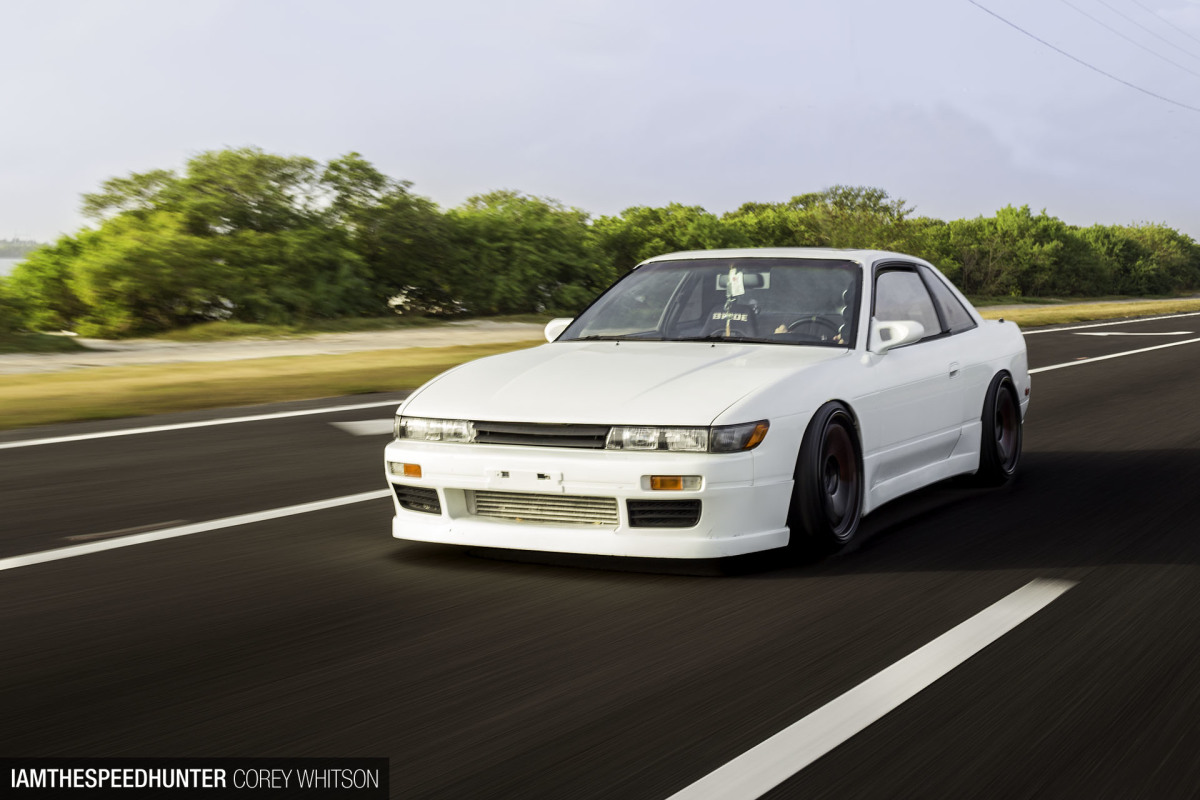 Considering it sees very regular use, Duke's S13 is not without imperfections, but like many other builds it's constantly under construction getting better with each new modification.
Corey Whitson
Instagram: theory87
theory87.com